BONDRE Printed Microfiber Towel With Nylon Mesh this towel is based on the microfiber kitchen towel --solid color with nylon mesh, to upgrade it, the printed pattern is choosen to be as the top side. It now looks more graceful with the elegant drawing. The function is same as the solid color ones, water absorbent, proper scrub. Cutstomers can choose any pattern they like to make according to the preference of the local markets. As per our experience, strong and happy, heavy colors are popular in South America market, light and peaceful colors are welcomed in West Europe, cute and lovely design are more enjoyable in Asia, fancy and moden colors are prefered in USA, Russian people like the fruit and vegetable patterns... We have many choice for you to get and many suggestions for you if you need. Hope we will expand our selling through you. BONDRE Printed Microfiber Towel With Nylon Mesh are with high water absorption and super cleaning effects. People use it in all places as kitchen cleaning cloth, bathroom towel, dining room wipe cloth and car clean shops towels, hospital cleaning tools, hotels cleaning towels, restaurant kitchen rags, both business use towels, house use rags, outdoor use cloths are properly suitable. It is also with different sizes such as hand size of 30x30cm, 35x70 for face wash, 30x50cm mop size, 50x80cm for big places cleaning use. Our microfiber towel can dry up the spilled water in the kitchen and washroom quickly- it can absorb 7 times of water than cotton towels, very quick and easy to dry. It can be used to wash the oily dishes and plates after eating with less detergent, shine the appliances surface with no streaks left, wipe and polish the tables, glasses, windows... When you wash your cars, you can use it wet to wash off the mud, dusts outside and half wet gentle cleanse the inside leather and metal parts. In daily house cleaning, it is a very efficiant helper to polish funiture, floor, metals, ceramic tiles, wooden, electronics easily and quickly with lints-free. You will not need chemical or just a little if you insist, to elimate the stronge dirties using our towel as rags, after use, you just cleanse it with clear water and hang it for fast dry. With the advantage of long duration, you can use it at least 3 times longer than the nomal cotton towels you had before, so our towel is green, eco-friendly and economiclly expense saving.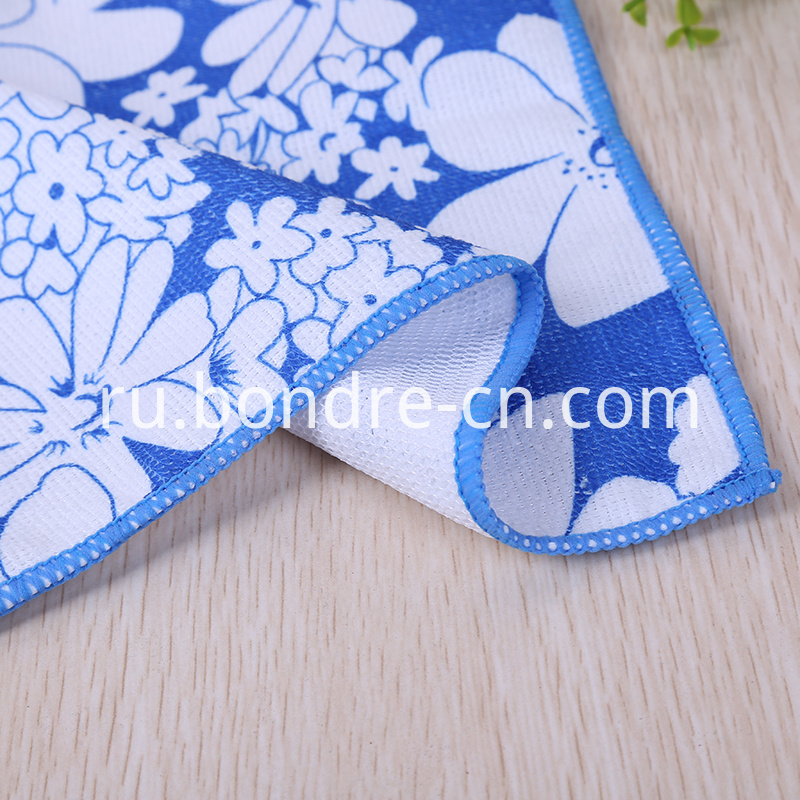 BONDRE microfiber cleaning towel and cleaning rags is so easy to care and use, if you are new to our cleaning cloth, please refer to the details following. More Usage Suggestions: - Dusting remove (use it dry only its good enough); - Mirrors and glasses and windows shinning (half wet to wipe down the glass and follow up with the dry to complete); - Electronic screens cleanse (use it dry );- Stainless steel polish (clean with a wet one and follow up with a dry one);- Wood floors clean (can fit the mops and use dry ones for dusting and wet ones for mopping);- Soaking up spilled water;- cleaning cabinetry;- washing the cars;- dry the spilled water...

BONDRE microfiber cleaning towel is also easy to care, just pay attention to the following. More suggestion for care:- To maintain the microfiber cloth or towel cleaning effeciancy, we suggest to wash it separately in cold water (when washed with other clothes they might pick up and hold the lints from other clothes, which will be a hassle to get off); -Please do not use softener, no bleach no tumble; - please dry them with low heat or hang it dry natural.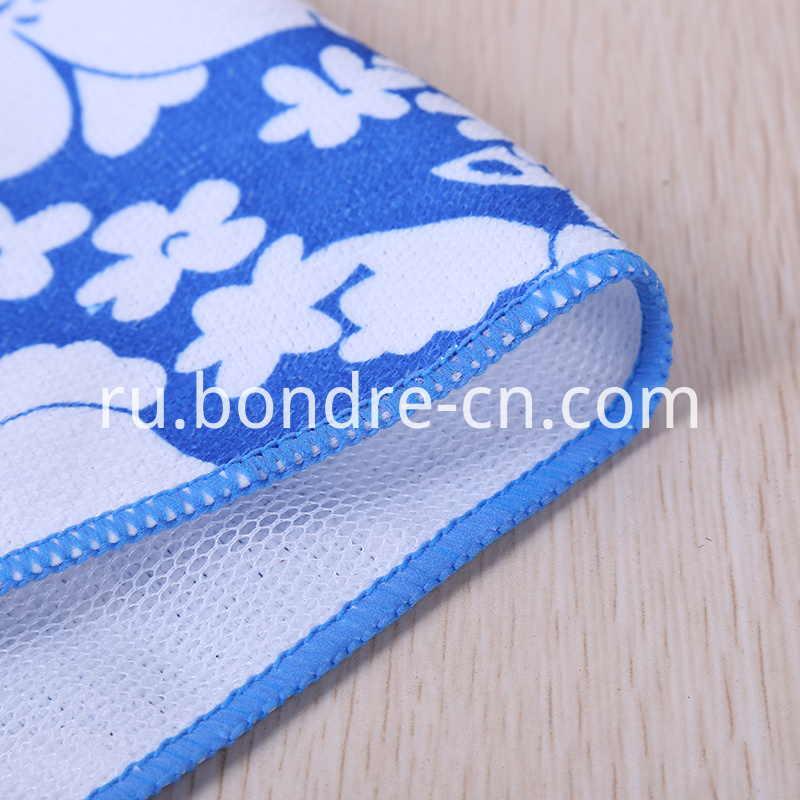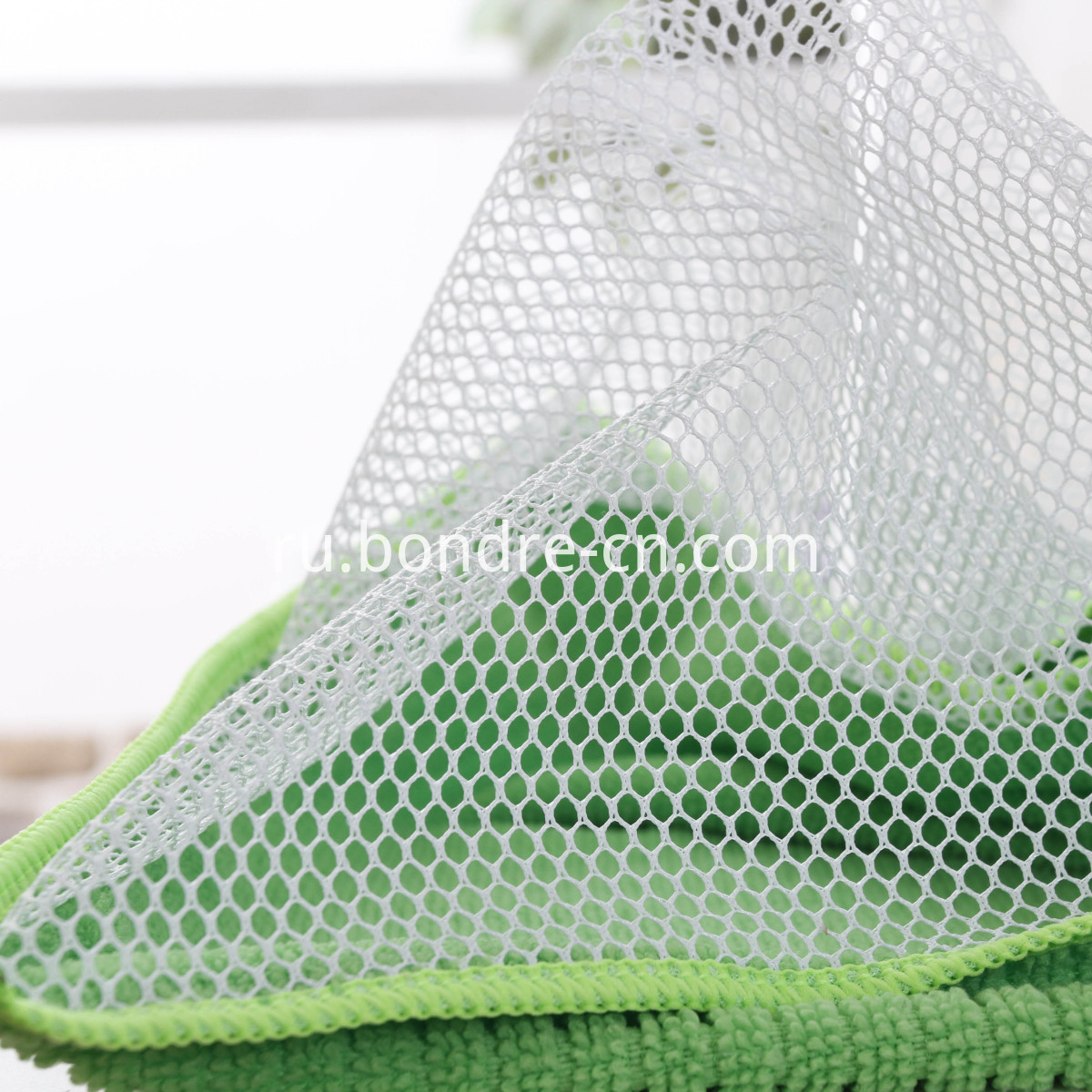 Группа Продуктов : Микрофибры Полотенца > Микрофибры Полотенца Для Чистки