BONDRE House Cleaning Microfiber Cloth And Wash Towel

This is our basic style for cleaning cloth, size of 30x30cm, 12x12 inch, weight of 250gsm, material content is 80% polyester and 20% polyamide. The fabric is knitted by warf weaving machine, the fabrics features are strong without stretchable, long loops, thick hand feel, super water absorbent, and outstanding dirties remove capability. This simple model can be for all cleaning purposes, customers can change the size, weight, packing, finishing processing to make it unique, such as logo design, set assorted...For the people who are fond of simple style product, simple way using, or for business use, we strongly recommend this style as a best, easy, economical solutions for all. BONDRE House Cleaning Microfiber Cloth And Wash Towel. It is soft, super water absorbent, good cleaning effect, easy to care and long duration. It can absorb 7 times of water than cotton towels. This towel can be used as house cleaning cloth and company cleaning cloths: For house general cleaning, It can be used to wash the oily dishes and plates after eating with less detergent, cleanse faces gentle removing make ups without allergy, polish the appliances surface with no streaks left, wipe the tables and desks, glasses, windows, mirrors... It makes the house work easy and quick to finish. For outdoor, you can bring it to prepare the picnic, to wipe the sweat when sports, to clean dirties, to dry the hands- it is just right size, easy to grasp in hand, compact, light and functional. For cleaning the cars, you can use it to wash and polish without streaks, use it wet to wash off the mud, dusts outside and half wet gentle cleanse the inside leather and metal parts later on.
For business use, public use, since BONDRE House Cleaning Microfiber Cloth And Wash Towel is the classical and simple model in our products selections, it is also one of the cheapest cleaning towels we would like to suggest, therefore, it is absolutely the most economical choice we would like to recommend for business use purpose. Even consumption is a big sum, the total cost will be less and the long duration of this towel will help save the expense more. Besides, the renew of BONDRE House Cleaning Microfiber Cloth And Wash Towel is very easy to handle. Cleanse it and hang to dry, or you can dry it by low heat and it is already to be new again.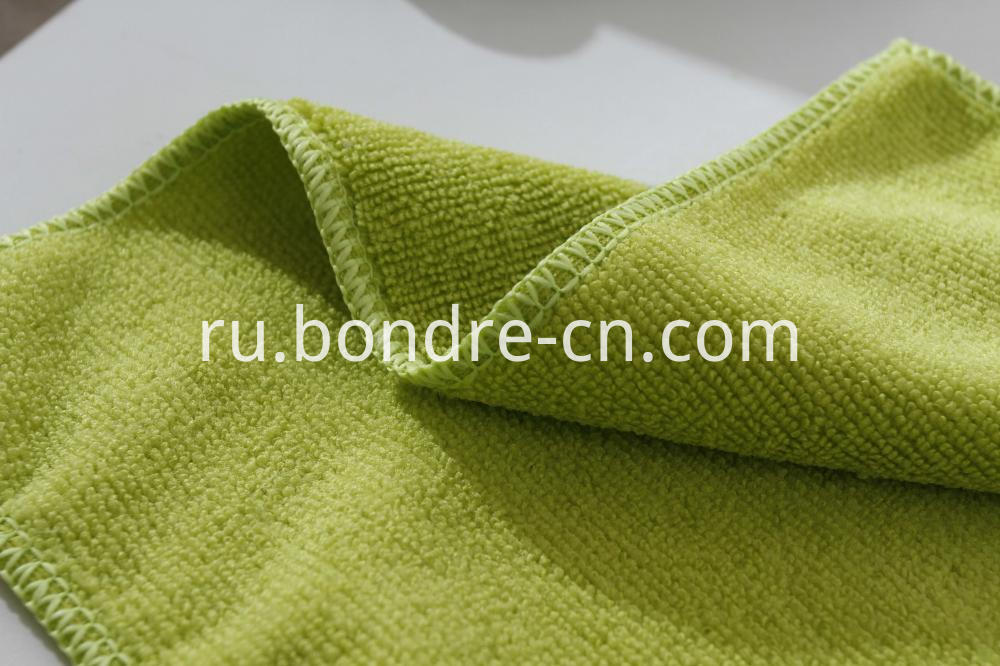 BONDRE House Cleaning Microfiber Cloth And Wash Towelis so easy to use, if you are new to our cleaning cloth, please refer to the details following.
More Usage Suggestions:

- Dusting remove ( use it dry only its good enough );

- Mirrors and glasses and windows shinning ( half wet to wipe down the glass and follow up with the dry to complete );

- Electronic screens cleanse (use it dry );
- Stainless steel polish ( clean with a wet one and follow up with a dry one );
- Wood floors clean ( can fit the mops and use dry ones for dusting and wet ones for mopping );
- Soaking up spilled water;
- cleaning cabinetry;
- washing the cars;
- dry the spilled water.
BONDRE House Cleaning Microfiber Cloth And Wash Towel is also easy to care
More suggestion for care:
- To maintain the microfiber cloth or towel cleaning efficiency, please do not wash it together with hairy clothes ( it might pick up and hold the lint from other clothes, which will be a hassle to get off);

-Please do not use softener, no bleach no tumble;
- please dry them with low heat or hang it dry naturally.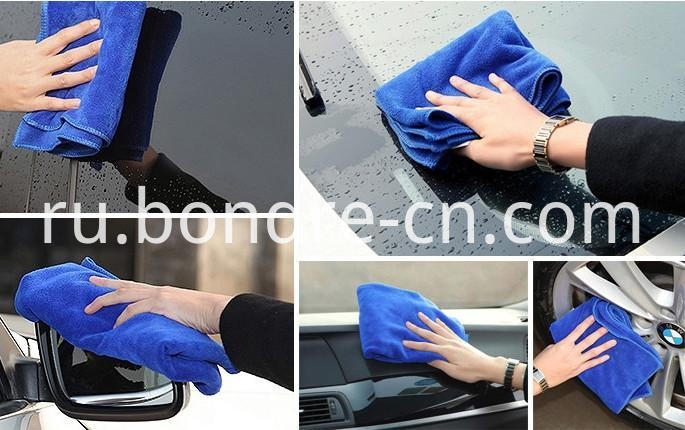 Группа Продуктов : Микрофибры Полотенца > Микрофибры Полотенца Для Чистки